On the Mark™
Healthy Green Cleaning Program
With fast, easy-to-use, paperless, web-based technology, ON THE MARK™ puts important management features at your fingertips including:
Web-based Quality Assurance Program
Periodic Task Scheduling
Integrated Work Order Processing
Online, Real-time Intuitive Management Reporting
Support compliance with LEED, GS-42, CIMS-GB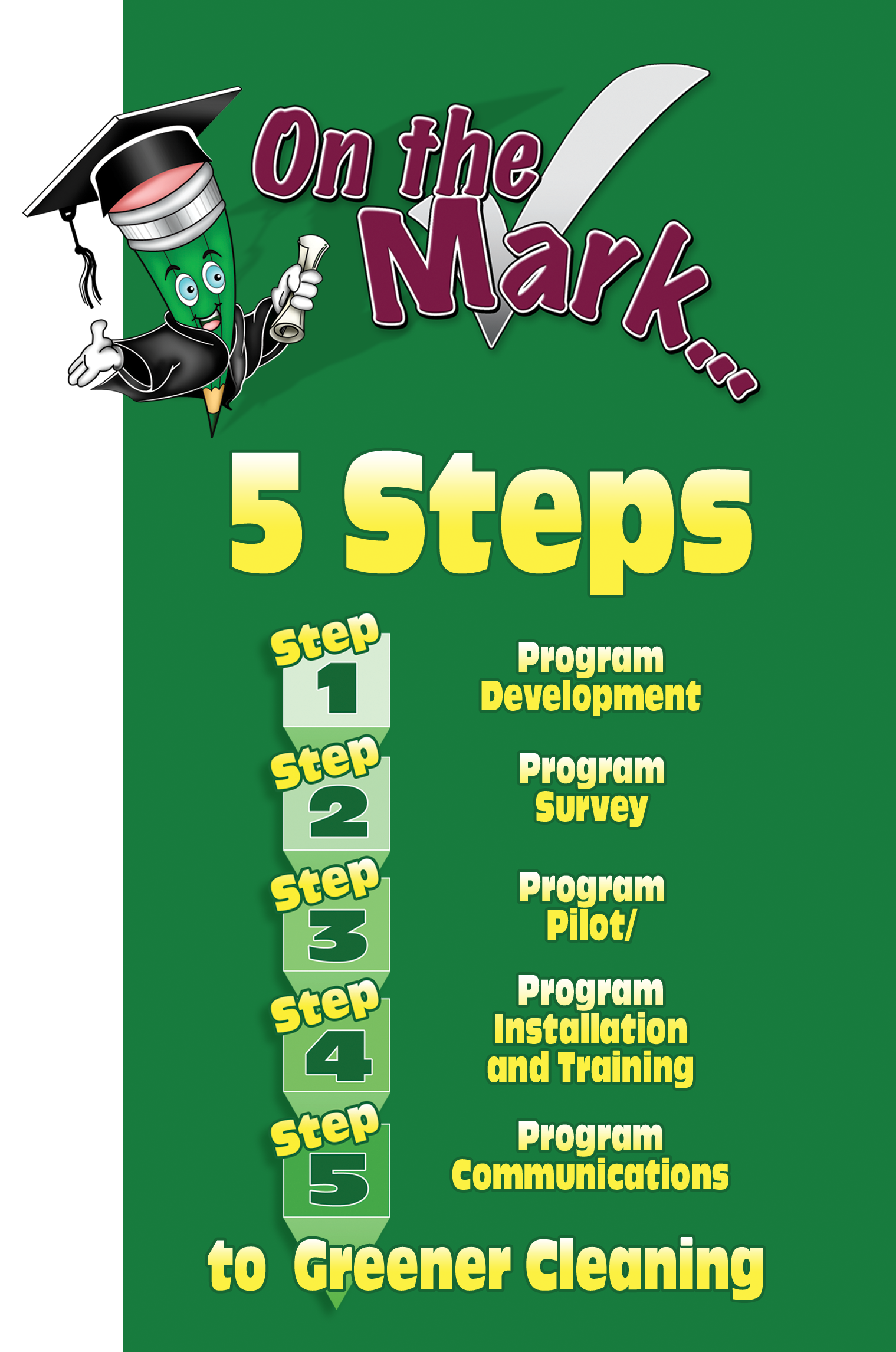 Revlutionary combination of 6 Management Systems
Chemical Tracking and Usage Reporting
Using green chemicals is a great start, but going the extra step to tracking and reporting on chemical usage documents that dilution control equipment is working properly to control costs and protect employees from exposure to improperly diluted concentrations.
Equipment Tracking and Reporting
Keeping up to date with all the equipment in a school program can be a daunting task.  ON THE MARK™ allows you to perform preventative maintenance by inspecting and tracking every piece of equipment in the program. 
Employee Training and Reporting
Proper documentation for employee training and safety programs is essential to ensure that employees are informed, work safely, and maintain a positive attitude.  ON THE MARK™ tracks and reports on all types of safety programs and training activities including OSHA inspections.
Work Order Processing
ON THE MARK™ incorporates a complete work order processing and tracking capability, specifically designed for the janitorial department.  Improve communications for all parties by issuing real-time work orders with real-time follow-up documentation.
Scheduling Work Assignments
ON THE MARK™ simplifies the process of scheduling work assignments by incorporating the ability to create periodic tasks.  This useful feature provides timely reminders of scheduled work, greatly simplifies the communication, planning and scheduling work assignments process.
Job Descriptions (Scope of Work)
ON THE MARK™ incorporates detailed job descriptions (scopes of work) for cleaning activities by location and frequency.  Scopes of Work which can be scheduled as periodic tasks, viewable on personal calendars. This greatly simplifies the planning, scheduling, and communication process.
Email us to learn more about On the Mark™: info@nclonline.com